$12.99
for 2 Trackcaps!
1 Purple / 1 Gray
PSP Mod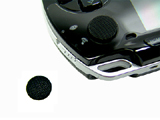 PSP Original Pack
x4 PSP Original Black Replacement Stick Caps
US$18.99
US$12.99
A set of 4 PSP original stock black Analog Stick Caps. This OEM set is just like the original cap(s) that came with your PSP. Do yourself a favor and order some of the PSP Mod caps above as well, hardcore gamers swear by them - > > > Read about it from other gamers here!
Do you have new caps (any brand) that you would like to sell? Email us!

HP Compaq Caps *

Dell Caps *

Toshiba Caps * IBM Caps

PSP (PlayStation Portable Mod) *

OQO (Handtop)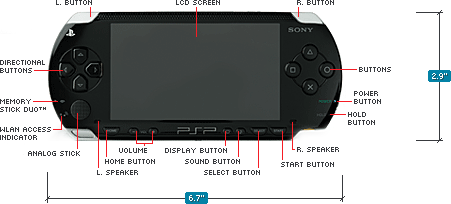 Attention PSP Users!

Welcome to Trackcap.com we sell "Cat's Tongue" surface trackcaps that will fit snuggly onto your Sony PlayStation Portable - Analog Stick for the new and simple PSP modification which many PSP Gamers are saying gives them even greater feel and accuracy while gaming. No special tools just...pull the old cap off...pop the new cap on...Done! Read about it from other gamers here!

This is not an Official Sony or PSP product.

Your satisfaction is guaranteed here and shipping is always FREE on all trackcap orders. These retail elsewhere for much higher prices and the big secret is most places if not all gouge their customers on shipping charges, one of our competitors actually charges $6.50+ just to ship 2 of these little buggers! For optimal use we recommend replacing your caps every 6-12 months. Let Trackcap.com become your source for all your replacement trackpoint cap needs. Replace your worn, dirty or lost trackpoint cover today.

All orders include FREE SHIPPING to the USA, Canada and the UK!

Not sure what to get? Not sure what they need?
These caps will work for the Sony PlayStation Portable MOD:

* PSP: Sony PlayStation Portable

These caps fit snuggly onto the rectangular PSP post.

_________________________

Shipping and Handling via USPS First Class mail is FREE for all orders of Trackpoint caps within the USA and Canada, add $1.75 by airmail to other countries. Other shipping methods (e.g. UPS, FedEx, USPS Priority and Global Priority Mail) are available.
- Free Shipping / Order Now -
00849t, 03x705, 84g6536, 91p8421, accessories laptop, accessories laptop dell, accessories laptops, accessories lenovo, accessories replacement, cap dell, cap ibm, cap pad, cap replacement, cap soft, cap soft dome, cap trackpoint, cap trackpoint cap, cap trackpoint cap pad, caps, caps cap trackpoint, caps classic, caps ibm, caps ibm thinkpads, caps ibm thinkpads dell, caps lenovo, caps model, caps new, caps new style, caps replacement, caps soft, cat tongue, cats tongue, classic dome, classic dome caps, collection red, compaq, compaq cap, compaq trackpoint, computer, computers, computers laptops, dell, dell cap, dell ibm, dell laptops, dell laptops pointing mouse, dell notebook, dell notebook stick, dell notebook stick pointer, dell notebooks, dell toshiba, dell trackpoint, desktop, dimension, dome cap, dome caps, government sales, ibm, ibm cap, ibm model, ibm notebook, ibm pointing, ibm red cap, ibm thinkpad, ibm thinkpads, ibm thinkpads dell, ibm thinkpads dell laptops, ibm trackcap, ibm trackpoint, ibm trackpoint cap, ibm trackpoint cap soft, ibm trackpoint thinkpad, ibm trackpoint thinkpad pointer, inspiron, keyboard accessories, keyboard stick, keyboard trackpoint, keyboards, keyboards ibm, keyboards ibm model, keyboards laptop, keyboards mice, laptop, laptop accessories, laptop caps, laptop computer, laptop desktop, laptop keyboards, laptop notebook, laptop part, laptop parts, laptops, laptops laptop, laptops notebook, laptops notebooks, laptops pointing mouse, latitude, latitude dimension, lenovo, lenovo thinkplus, lenovo thinkplus trackpoint, manufacturer lenovo, manufacturer replacement, model ibm, model ibm model, mouse, mouse cap, mouse keyboard, mouse keyboard cap, mouse pointer, network latitude, nipple, nipple thinkpad, notebook, notebook caps, notebook computers, notebook laptop, notebook laptop accessories, notebook stick, notebook stick pointer, notebook stick pointer cap, notebook stick pointer caps, notebooks, notebooks accessories, notebooks dell, notebooks notebook, nub, nubs, point cap, point caps, point caps fits, point caps fits dell, pointer, pointer cap, pointer caps, pointer stick, pointer stick red, pointer stick red cap, pointing device, pointing eraser, pointing mouse, pointing mouse device, pointing stick, psp, psp mod, red button, red cap, red cap ibm, replacement, replacement trackpoint, replacement trackpoint caps, replacement trackpoint caps ibm, soft dome, soft dome caps, soft rim, soft rim caps, sony, sony psp, stick pointer, stick pointer caps, stick red, stick red cap, stick red cap ibm, thinkpad classic, thinkpad notebook, thinkpad notebooks, thinkpad pointer, thinkpad pointer stick, thinkpad pointer stick red, thinkpad trackpoint, thinkpads, toshiba, toshiba cap, toshiba mouse, toshiba mouse cap, toshiba mouse cap nipple, toshiba round cap, toshiba square cap, toshiba trackpoint, trackcap, trackcap replacement, trackcap replacement trackpoint, trackcap replacement trackpoint caps, trackpoint, trackpoint cap, trackpoint cap lenovo, trackpoint cap pad, trackpoint cap soft, trackpoint caps, trackpoint caps ibm, trackpoint caps ibm thinkpads, trackpoint device, trackpoint ibm, trackpoint keyboard, trackpoint pointing, trackpoint scrolling, trackpoint thinkpad, trackpoint thinkpad pointer, trackpoint thinkpad pointer stick

$19.99 for 4 Trackcaps!
2 Purple / 2 Gray
PSP Mod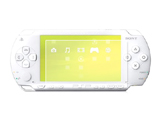 x2 PSP Screen Protectors

US$18.99
US$12.99

A set of 2 precision cut Sony PSP Screen Protectors. Protect your PSP screen from scratches, dust and fingerprints.
Easy to apply and reuse without leaving residue. Keep a "Brand New" look for your PSP display even after years of use. Non-adhesive cling - No air bubbles.