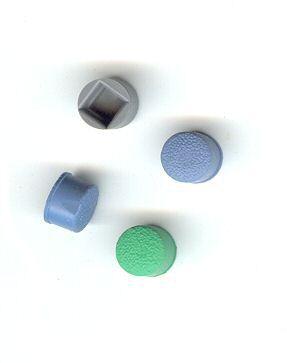 $12.99 for 2 Trackcaps!
1 Blue / 1 Green
Square Post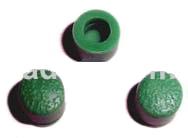 $12.99 for 2 Trackcaps!
1 Blue / 1 Green
Round Post
Do you have new caps (any brand) that you would like to sell? Email us!

HP Compaq Caps *

Dell Caps *

Toshiba Caps
* IBM Caps *

PSP (PSP Portable Mod) *

OQO (Handtop)
Attention Toshiba Users Only!

Welcome to Trackcap.com an e-commerce website focused on selling replacement Trackpoint Caps for IBM Thinkpad, Dell, HP Compaq, Toshiba laptop computers and PSP. Did you buy a second hand laptop or notebook and you want a new cap free of contaminants? Viruses? Are you fixing laptops and want to provide a nice new feel? Trackpoint Mouse Caps are those little buttons that fit on the end of your trackpointer on your laptop. Our featured trackcaps are brand new OEM caps which have the fuzzy, "Cat's Tongue" surface that helps keep your finger on the mouse. These retail elsewhere from $6.99 + each, but, the big secret is most places if not all gouge their customers on shipping charges, one of our competitors actually charges $6.50+ just to ship 2 of these little buggers! For optimal use we recommend replacing your caps every 6-12 months. Make Trackcap.com your source for all your replacement trackcap needs. Replace your worn, dirty or lost trackpoint cover today.
All orders include FREE SHIPPING to the USA, Canada and the UK!
Not sure what to get? Not sure what they need?

Toshiba Tecra A9, Toshiba Tecra M2, Tecra M3, Tecra S1, Tecra 8100, Tecra 9100, Satellite M20
and Portege 7140 owners order the single step Dell Style2 Caps here...
These caps fit a 1/8"x1/8" Square Post

(4mm x 4mm)

(

Inside the cap is a two-stepped square.)

These caps fit a Round 1/8" Round Post

(1/8" Diameter x 3/16" Deep)

( Inside the cap is a single-stepped round )

Toshiba Square Accupoint Caps are for use with Toshiba models:

( Smooth Texture - Square Post )

Portege 300CT, Portege 320CT, Portege 650, Portege 660, Portege 600CT, Portege 7200CT, Portege 7200CTE, Portege 7220CTE, Satellite 220CDS, Satellite 225CDS, Satellite 2500CDS, Satellite 2505CDS, Satellite 2610, Satellite 2615DVD, Satellite 2650, Satellite 2655XDVD, Satellite 4260DVD, Satellite 4260XDVD, Satellite 4270XDVD, Satellite 4270ZDVD, Satellite 4280XDVD, Satellite 4280ZDVD, Satellite 4320, Satellite 4330, Satellite 4340, Satellite 4360, Satellite 4600, Satellite 300CDS, Satellite 305CDS, Satellite 310CDS, Satellite 310CDT , Satellite 315CDS, Satellite 315CDT , Satellite 320CDS , Satellite 320CDT , Satellite 325CDS, Satellite 330CDS , Satellite 330CDT , Satellite 335CDS , Satellite 335CDT, Satellite 4000CDS, Satellite 4000CDT, Satellite 4005CDS, Satellite 4005CDT, Satellite 4010CDS, Satellite 4010CDT, Satellite 4015CDS, Satellite 4015CDT, Satellite 4020CDT, Satellite 4025CDT, Satellite Pro 440CDT, Satellite Pro 440CDX, Satellite Pro 445CDT, Satellite Pro 445CDX, Satellite Pro 460CDT, Satellite Pro 460CDX, Satellite Pro 465CDX, Satellite Pro 470CDT, Satellite Pro 480CDT, Satellite Pro 490CDT, Satellite Pro 490XCDT, Tecra 520 series, , Tecra 520CDT, Tecra 530CDT, Tecra 550CDT, Tecra 730 series, Tecra 750CDM, Tecra 750CDT, Tecra 750DVD, Tecra 780CDM, Tecra 780DVD, Tecra 8200

___________________________

Toshiba Round Accupoint Caps are for use with Toshiba and other models with a round post:

( Smooth Texture - Round Post )

Fits most Toshiba, IBM, Compaq, HP and Gateway laptops with a round post. Please check your laptop point stick size for compatibility before ordering.

* Toshiba: Round post models

* IBM: Round post models

* Compaq: Round post models

* HP: Round post models

* Gateway: Round post models

_________________________

Shipping and Handling via USPS First Class mail is FREE for all orders of Trackpoint caps within the USA and Canada, add $1.75 by airmail to other countries. Other shipping methods (e.g. UPS, FedEx, USPS Priority and Global Priority Mail) are available.
- Free Shipping / Order Now -

Toshiba Tecra A9, Toshiba Tecra M2, Tecra M3, Tecra S1, Tecra 8100, Tecra 9100, Satellite M20 and Portege 7140 owners order the single step Dell Style2 Caps here...

...................................................................................................................

00849t, 03x705, 84g6536, 91p8421, accessories laptop, accessories laptop dell, accessories laptops, accessories lenovo, accessories replacement, cap dell, cap ibm, cap pad, cap replacement, cap soft, cap soft dome, cap trackpoint, cap trackpoint cap, cap trackpoint cap pad, caps, caps cap trackpoint, caps classic, caps ibm, caps ibm thinkpads, caps ibm thinkpads dell, caps lenovo, caps model, caps new, caps new style, caps replacement, caps soft, cat tongue, cats tongue, classic dome, classic dome caps, collection red, compaq, compaq cap, compaq trackpoint, computer, computers, computers laptops, dell, dell cap, dell ibm, dell laptops, dell laptops pointing mouse, dell notebook, dell notebook stick, dell notebook stick pointer, dell notebooks, dell toshiba, dell trackpoint, desktop, dimension, dome cap, dome caps, government sales, ibm, ibm cap, ibm model, ibm notebook, ibm pointing, ibm red cap, ibm thinkpad, ibm thinkpads, ibm thinkpads dell, ibm thinkpads dell laptops, ibm trackcap, ibm trackpoint, ibm trackpoint cap, ibm trackpoint cap soft, ibm trackpoint thinkpad, ibm trackpoint thinkpad pointer, inspiron, keyboard accessories, keyboard stick, keyboard trackpoint, keyboards, keyboards ibm, keyboards ibm model, keyboards laptop, keyboards mice, laptop, laptop accessories, laptop caps, laptop computer, laptop desktop, laptop keyboards, laptop notebook, laptop part, laptop parts, laptops, laptops laptop, laptops notebook, laptops notebooks, laptops pointing mouse, latitude, latitude dimension, lenovo, lenovo thinkplus, lenovo thinkplus trackpoint, manufacturer lenovo, manufacturer replacement, model ibm, model ibm model, mouse, mouse cap, mouse keyboard, mouse keyboard cap, mouse pointer, network latitude, nipple, nipple thinkpad, notebook, notebook caps, notebook computers, notebook laptop, notebook laptop accessories, notebook stick, notebook stick pointer, notebook stick pointer cap, notebook stick pointer caps, notebooks, notebooks accessories, notebooks dell, notebooks notebook, nub, nubs, point cap, point caps, point caps fits, point caps fits dell, pointer, pointer cap, pointer caps, pointer stick, pointer stick red, pointer stick red cap, pointing device, pointing eraser, pointing mouse, pointing mouse device, pointing stick, psp, psp mod, red button, red cap, red cap ibm, replacement, replacement trackpoint, replacement trackpoint caps, replacement trackpoint caps ibm, soft dome, soft dome caps, soft rim, soft rim caps, sony, sony psp, stick pointer, stick pointer caps, stick red, stick red cap, stick red cap ibm, thinkpad classic, thinkpad notebook, thinkpad notebooks, thinkpad pointer, thinkpad pointer stick, thinkpad pointer stick red, thinkpad trackpoint, thinkpads, toshiba, toshiba cap, toshiba mouse, toshiba mouse cap, toshiba mouse cap nipple, toshiba round cap, toshiba square cap, toshiba trackpoint, trackcap, trackcap replacement, trackcap replacement trackpoint, trackcap replacement trackpoint caps, trackpoint, trackpoint cap, trackpoint cap lenovo, trackpoint cap pad, trackpoint cap soft, trackpoint caps, trackpoint caps ibm, trackpoint caps ibm thinkpads, trackpoint device, trackpoint ibm, trackpoint keyboard, trackpoint pointing, trackpoint scrolling, trackpoint thinkpad, trackpoint thinkpad pointer, trackpoint thinkpad pointer stick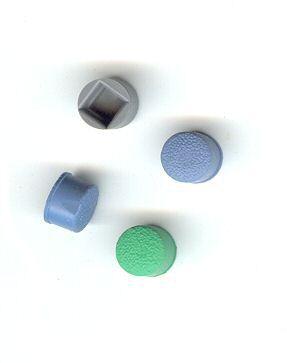 $19.99 for 4 Trackcaps!
2 Blue / 2 Green
Square Post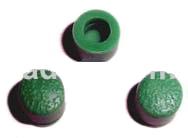 $19.99 for 4 Trackcaps!
2 Blue / 2 Green
Round Post